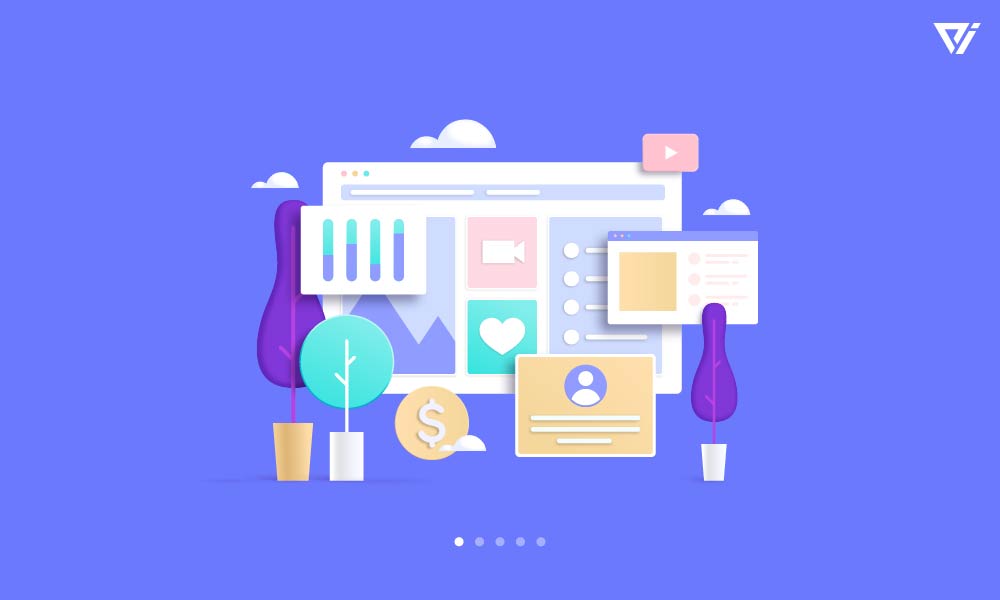 WordPress Minimalist Themes offer a WordPress theme for individuals looking for simplicity.
With WordPress Minimalist Themes, it's easy to create websites that are lightweight and fast loading, perfect for the modern era of internet browsing on mobile devices.
WordPress Minimalist Themes can be customized with WordPress plugins or from backend editing options.
WordPress Minimalist Themes are perfect for WordPress users who want to focus on their content and not the design or functionality of their website.
What Is a Minimalist Theme?
Minimalist themes are primarily used for fashion, lifestyle, and other personal blogs. These themes primarily use white space and sometimes one to two typographic styles (serif/sans-serif) to give the focus of your blog post's content maximum exposure.
However, minimalist themes make it possible to sleekly showcase your images without any distraction whatsoever.
Features of WordPress Minimalist Themes:
Typography:
Minimalist themes only primarily use one or two fonts for this look, usually either sans-serif or serif (although there are many exceptions). The limited selection of fonts makes the theme simple but elegant.
Content Focused:
With so much blank space on a minimalist blog, there is no need for a sidebar. This allows for a more content-focused blog post that doesn't include any advertisements or widgets.
Sleek Images:
A minimalist blog is a perfect place to showcase your high-quality images. With very little distraction on the page, your pictures will be the star of the show.
Easily Customizable:
While minimalist themes are simple by design, that doesn't mean they can't be customized to fit your needs.
With a little bit of CSS knowledge, you can change the colors, fonts, and layout of your theme to make it truly unique.
Top WordPress Minimalist Themes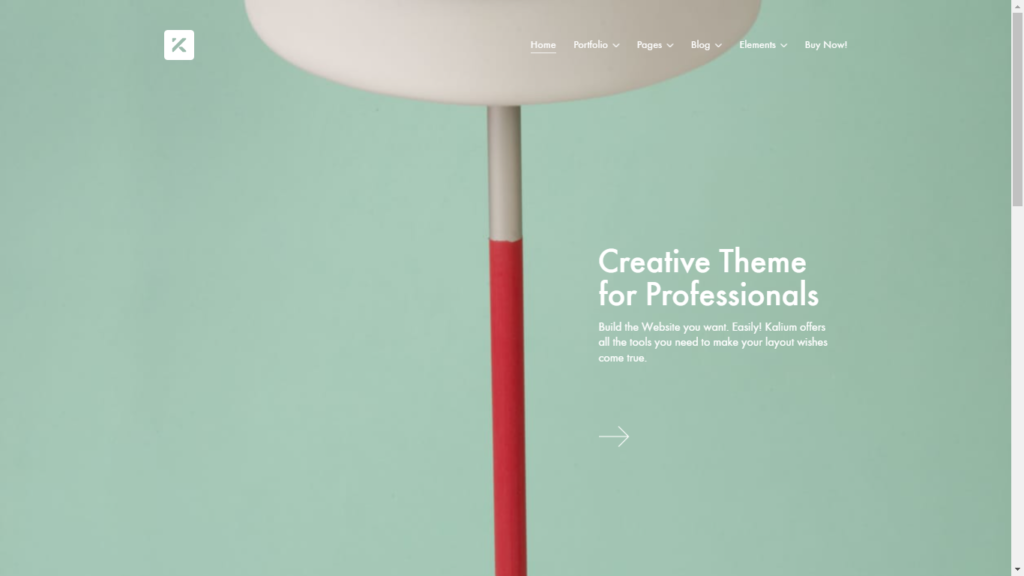 Kalium is one of the best minimalist WordPress themes on the market. It has a very sleek and modern look, perfect for any type of website. The theme includes tons of customizable options, so you can easily create a unique website that matches your brand.
Plus, Kalium is fully responsive and retina-ready, so it looks great on any device.
Minimalism isn't synonymous with simplicity, even though many minimalist designs seem to be so. Kalium is as elegant and delicate as a swan above the water, but strong beneath it. Useful and reliable, the theme is built on a strong Backbone base, with a powerful Bootstrap frontend.
This simple but confident design has been conceived to let your content stand out in any circumstances.
And if you think that simply showing pure information should be enough, Kalium provides a quick and easy tool for creating an efficient online store as well.
So, forget about complex setups and enjoy a streamlined shopping experience that will make you want to buy again and again from your website.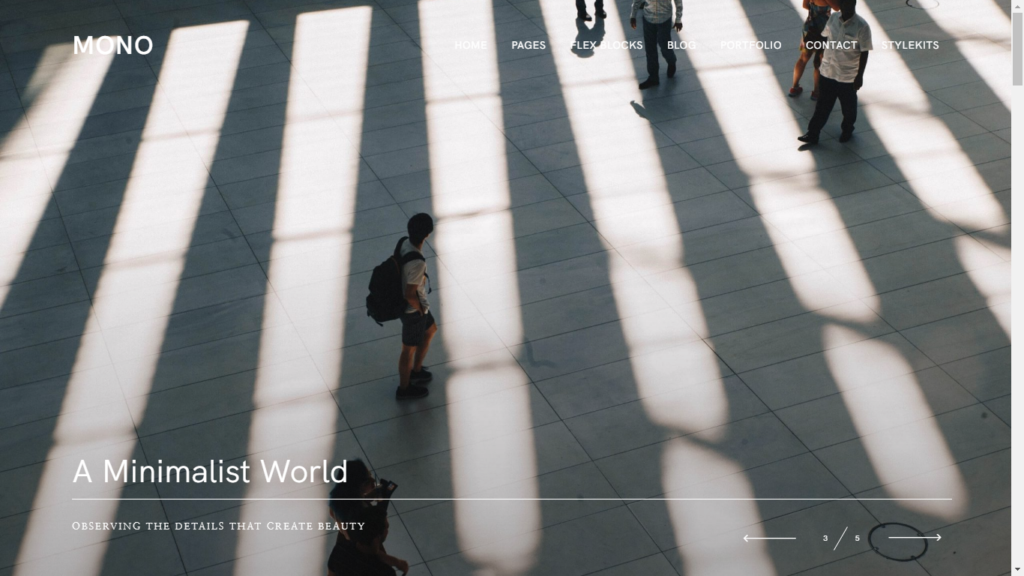 The Mono theme is a WordPress Minimalist Theme that focuses on typography, readability, and a clean design.
It boasts a responsive design and comes with various demo content to demonstrate how it works.
One of the most important elements of this theme is its responsiveness and touch support, meaning that it'll look great on PCs and mobile devices like tablets and smartphones (iPhone).
The Mono theme is a great minimalist option for WordPress users who want a simple and clean design. As you can see from the demo, its flexible layout means that it works great on all devices.
The theme's easy customization options mean that you can create an entire site without ever having to touch your HTML or CSS. For instance, this is a great option for users who want to get up and running quickly, without having to learn coding languages.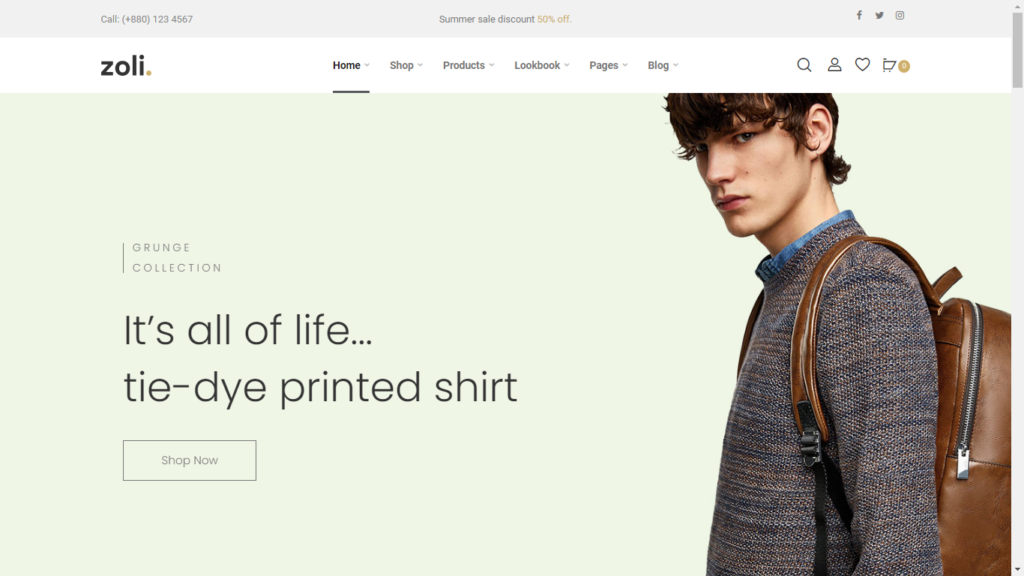 Zoli is a WordPress minimalist theme and its owner name is Pixelgrade. Its design is simple and lightweight, perfect for bloggers and small businesses. Some of the features of Zoli include a custom header image, a customizable color scheme, and a responsive design. Similarly, this theme is currently available for free on WordPress.org. There are over 25,500 Downloads!
Zoli was designed with a responsive layout, which means it will look great no matter what device you are using to view your site. This lets users enjoy the same experience regardless of if they are browsing on a desktop computer or a mobile device.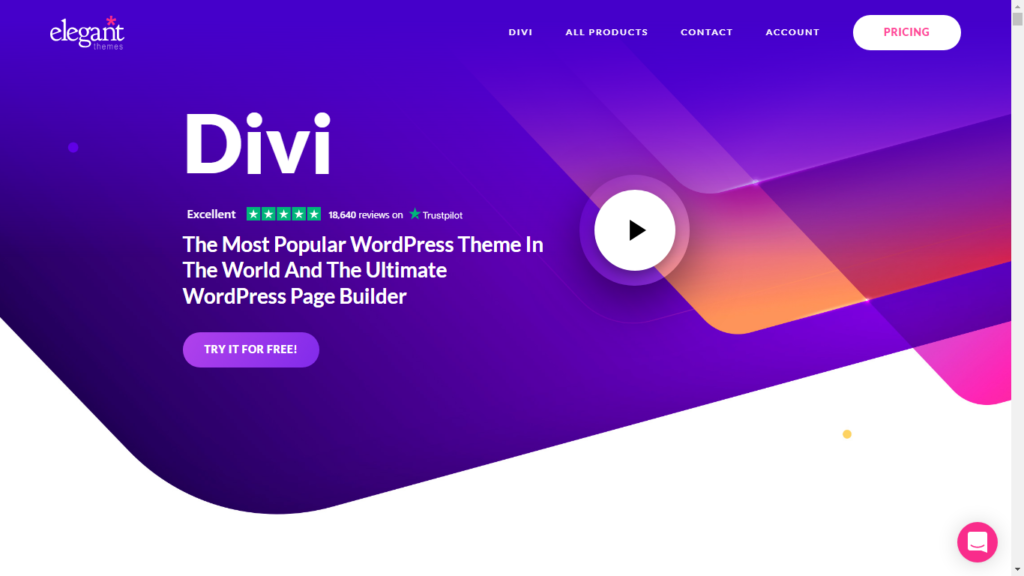 Divi is a WordPress minimalist theme that offers a wide range of features. It comes with a library of layouts and modules that make it easy to create any type of website. Divi also includes an A/B testing tool, so you can test different versions of your pages to see which ones work best.
The Divi theme comes with a range of features that you can use to create all types of websites. Its library of customizable modules makes it easy for anyone to build beautiful pages using the building blocks provided by the theme. In addition, your website visitors can make better decisions about your products or services because you can test different page layouts and see which ones work the best.
One of the great things about Divi is that it's so versatile. You can use it to build any type of website, from a simple blog or portfolio site up to a full-blown eCommerce store.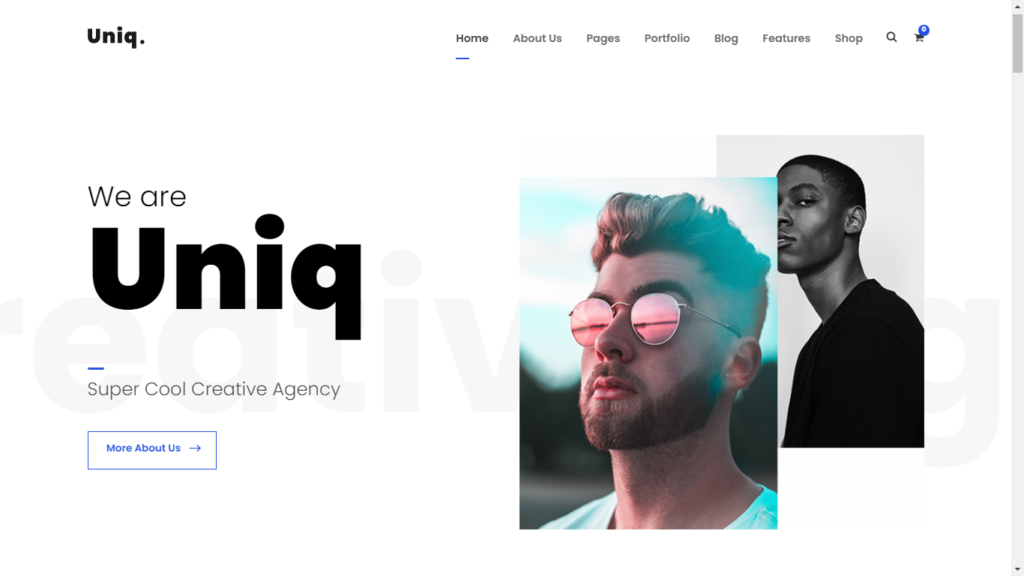 Uniq is a WordPress minimalist theme that has been created with a focus on simplicity and readability. It features a clean and modern design that is perfect for bloggers and writers.
Uniq also includes several custom widgets and post formats, making it easy to create beautiful content.
Uniq is the perfect theme to get started with if you want to focus on your content and writing style. It is SEO-friendly, responsive in nature, and is best suited for bloggers and writers. Uniq can be used as a static page, blog, or even an online community!
Uniq is the creation of Pieter Cappelle. Similarly, he is an independent web developer located in The Netherlands who loves to create clean and minimalist WordPress themes that work great for blogs, magazines, small businesses, and portfolios. His motto is "create something beautiful, simple, and useful".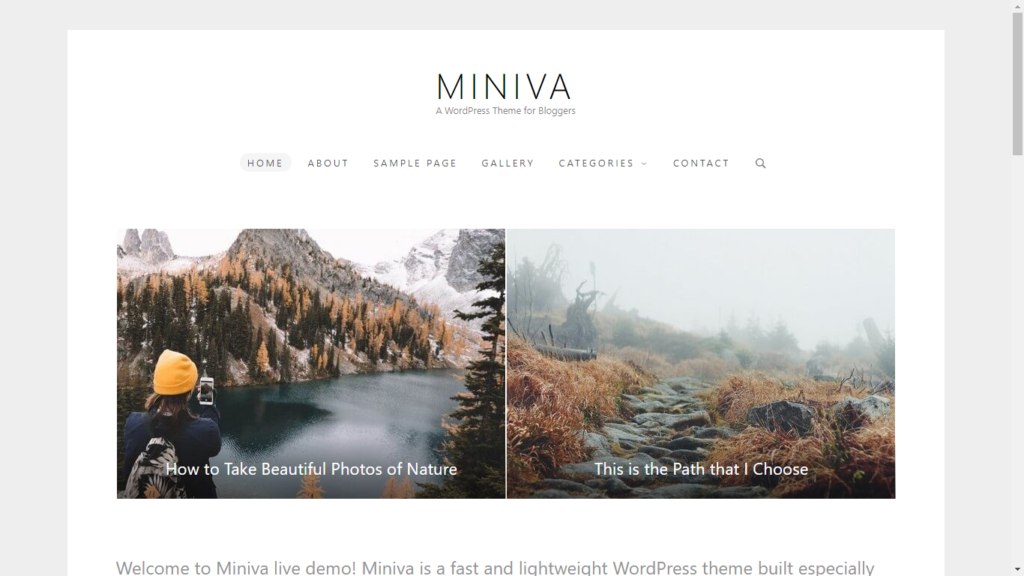 Miniva offers a WordPress minimalist theme focused on clean designs. The theme features a large number of demos, pre-built layouts, and the ability to use any Google fonts. Miniva is also a responsive theme.
The theme offers an Interactive Demo that allows prospective owners to see how it looks before they buy. The demos are specially designed for the theme and offer a variety of layouts. This includes full-width header images, boxed layouts, left-aligned boxes, sidebars on top or the bottom, footer widgets, and much more.
The theme also offers a library of Google Fonts that can be used on any page. Similarly, this gives webmasters the ability to create unique and customized pages without having to know coding or scripting languages.
Conclusion:
There are many different WordPress minimalist themes to choose from. From Divi, which is a full-blown eCommerce theme, to Baltazar Lite, which focuses on clean designs and readability for bloggers or website owners with minimal time in their busy schedules.
No matter what your needs are when it comes to designing pages online, there's something here for you!