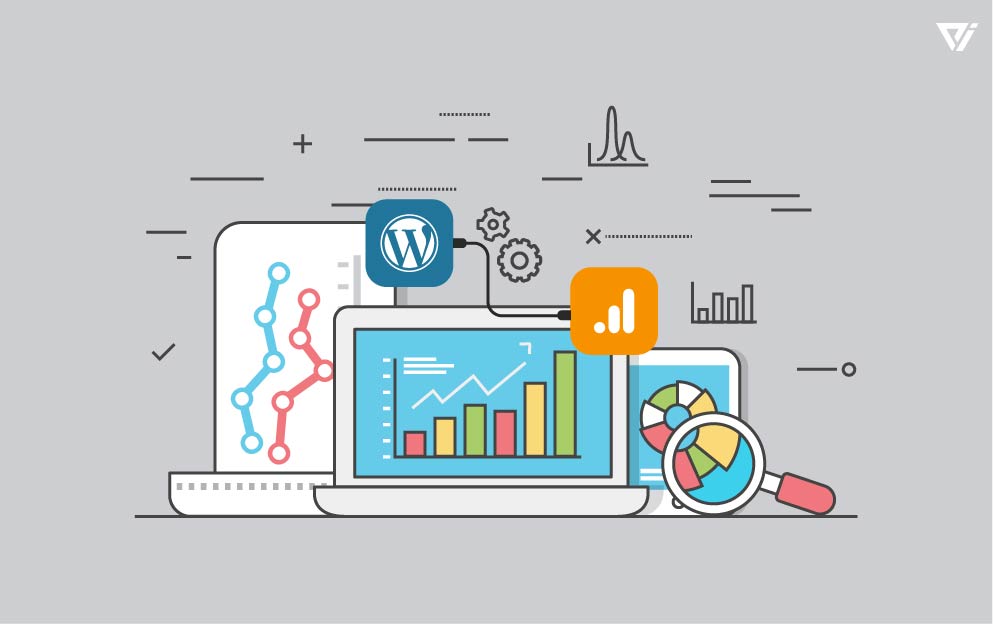 An article about google analytics and how to install google analytics in WordPress. If you're looking for a way to track your website traffic, google analytics is the perfect solution. It can be installed in WordPress and other platforms and is one of the best ways to see what's going on with your content.
Analytics helps you track traffic and keywords and learn about your audience. So you can figure out what you're doing right and wrong!
Benefits to having google analytics installed on your blog:
Google Analytics is something that bloggers should really be concerned with. There are many benefits to installing google analytics on your WordPress blog. And this paragraph will list some of the most important ones.
Google Analytics helps you understand your audience. It gives you important information about which posts are popular, who reads your blog, where they come from, and much more.
You can see this data by logging in to google analytics, adding the google analytics code to your website's header or footer (depending on what google recommends), then visiting google analytics.
Google Analytics tracks each page of your blog and counts how many visitors viewed each page. However, this data is displayed in google analytics as pages/visit, average time on site, bounce rate (percentage of visitors that left after viewing only one page), a most popular post per month, etc.
This information is very useful for bloggers because it gives them information about what is and isn't working with their blog.
It lets bloggers know whether their posts are interesting enough that they deserve to be published, or if they might need to try developing a different style or topic in order to increase traffic.
Google Analytics also tracks where your visitors come from. This is important information for bloggers because it tells them which websites are sending the most traffic, and where their traffic is coming from.
This information can help bloggers decide which keywords they should work on ranking for in google search results, as well as which countries they should focus on targeting with their writing.
That's why google analytics is important for bloggers!
How to Signup with Google Analytics
It's free to use and all you need is a Google or Gmail account to sign up for it. The signup procedure is straightforward; follow the steps outlined below to establish your Google Analytics account.
Step 1: Visit the Google Analytics Signup:
Therefore, You'll be asked to sign in with your Google account. If you already have a Google or Gmail account, go ahead and log in now.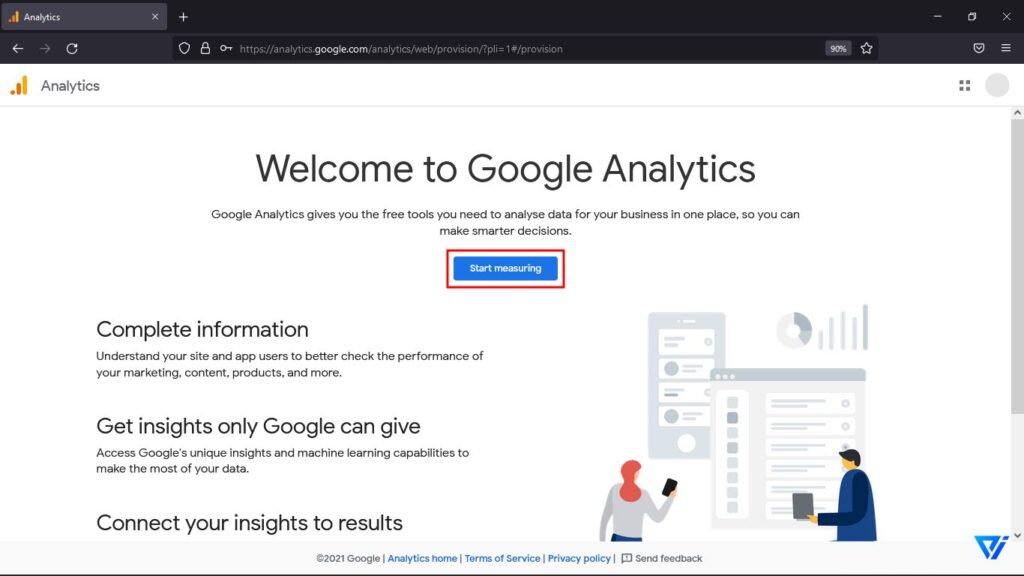 Step 2: Click the "Start Measuring Button" and follow the steps outlined below:
Create a google account if you do not already have one. Fill in your google analytics website details and click "Get Tracking ID". Similarly, your google analytics tracking code will show up on the google analytics page, copy it and paste it in your blog/website site analytics page plugins.
Step 3: Fill the simple form to Sign Up into google analytics,
To sign up choose any "Account Name";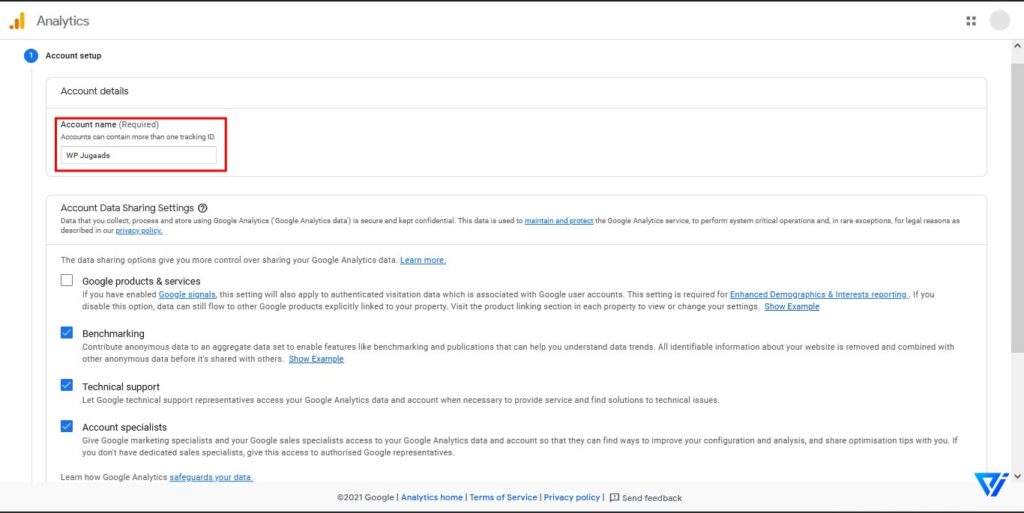 Choose your "Industry Category", "Business Size" and check all those options in google analytics;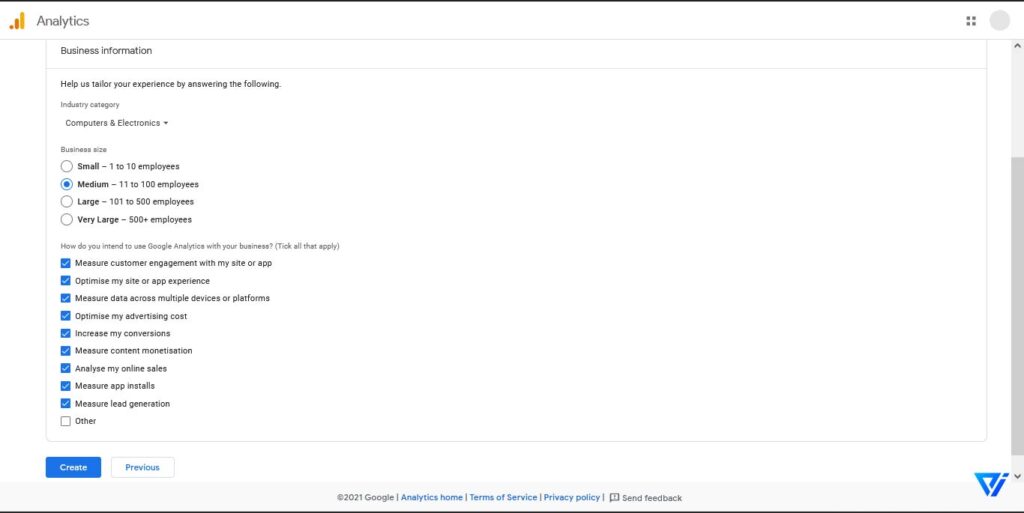 In "Property Setup", Choose any name e.g "yourwebsitename.com", Your "Your Country Standard Time". And one most important thing in this Analytics Page is that click on "Show Advanced Options" under the "Property Setup";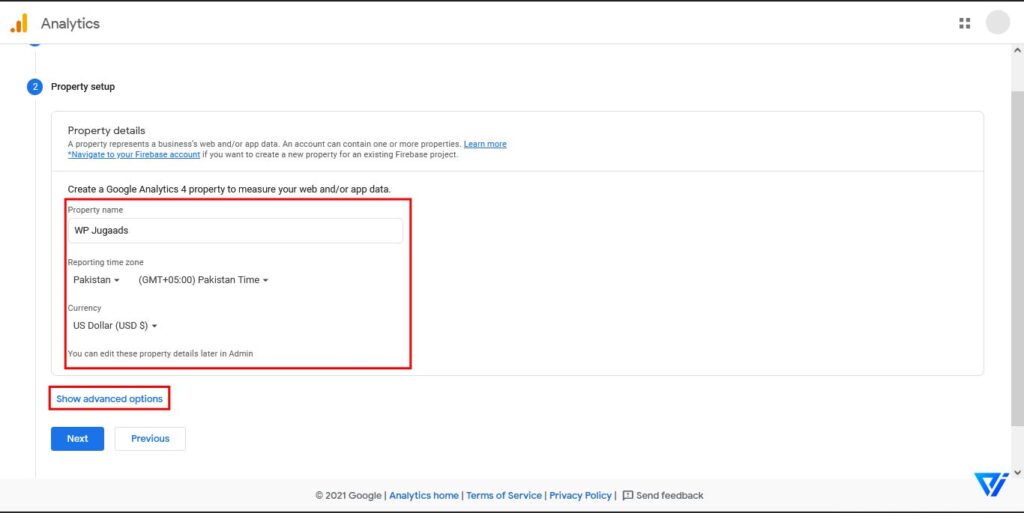 After Clicking on "Show Advanced Options", This panel will appear in Google Analytics, First of all Enable this Option "Create a Universal Analytics Property", Secondly Enter your website URL, Thirdly choose the option "Create a Universal Analytics Property Only" and click Next;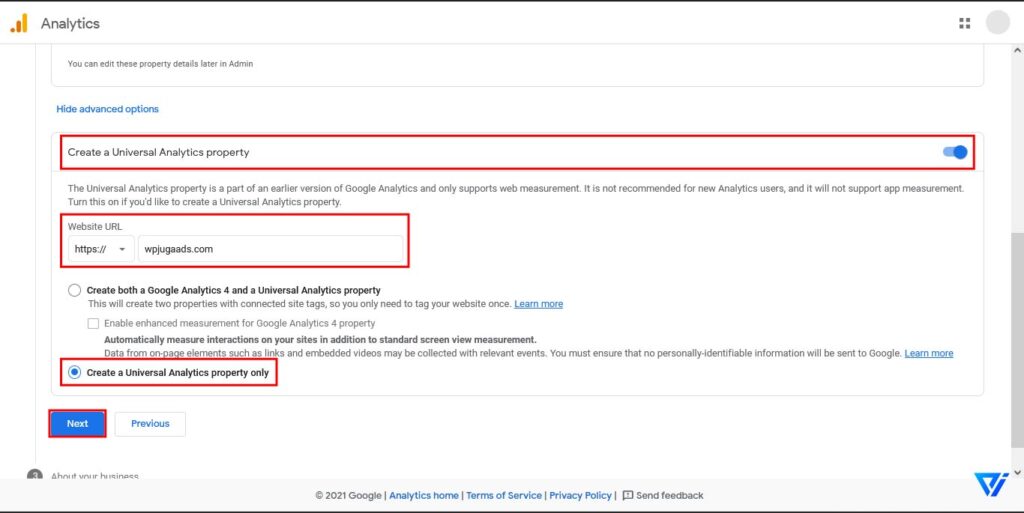 After Clicking on Next, You will see this Google Analytics Dashboard, From dashboard Copy this code;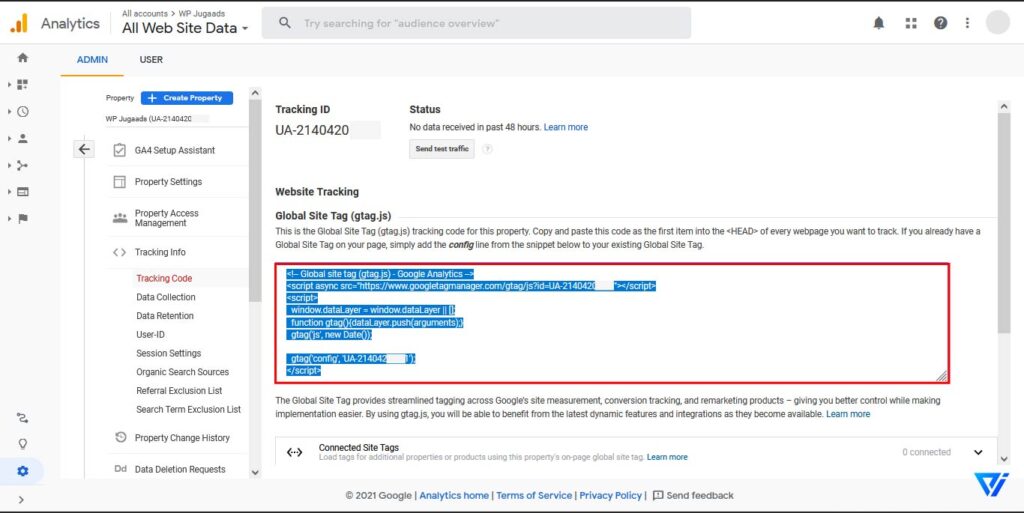 Then go to your WordPress Dashboard from Appearance > Text Editor;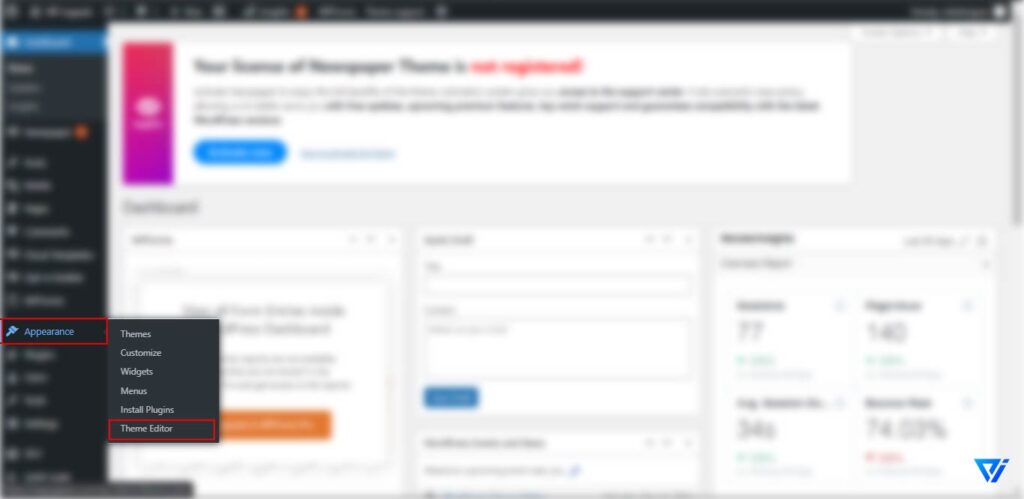 Then from the Right Sidebar, Search for header.php, Then in the code Look for </head>, As you find it paste the just before closing of </head> tag. And finally click on Update File;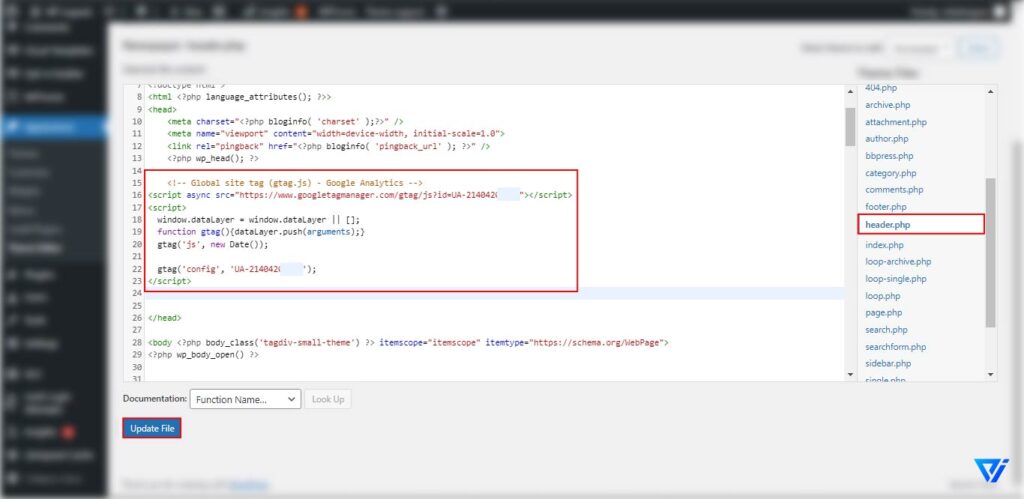 That's it! You have successfully optimized google analytics in WordPress. Happy blogging!
What you will get from Google Analytics Plugin:
Google Analytics works best with WordPress because the google analytics plugin for WordPress is installed automatically through the google search engine.
This Google Analytics plugin for WordPress helps you to optimize your website easily and effectively, track site traffic. See who visits your site and what they do on your site as well as let you view reports and data.
In addition to the rich data that Google Analytics gives you, your selected plugin will also provide unique insights.
1. In-Depth Performance Reports:
Google Analytics provides in-depth performance reports that give you a detailed overview of your website traffic. You can see who is visiting your website, what they are doing on your website. And how long they are staying on your website.
In addition, this information can help you to improve your website content. And design to make sure that your visitors are getting the most out of their visit.
2. Real-Time Stats
Google Analytics is a great tool to help you monitor, understand and improve your website. The data in google analytics allows you to make better decisions about the direction of a site, by understanding what content is popular and what isn't.
Google Analytics also helps you figure out how much traffic your site gets from social media sites like Facebook, Twitter, and Reddit.
Monitoring google analytics real-time stats can be done with Google Webmaster Tools. Which will then give you all the information that google analytics has collected for that day on your site.
This includes things such as time spent on a page, bounce rate percentage (which shows how many people left after only visiting one page).
And the location of visitors. These stats are very useful when determining if there may be any problems with your site, or if you need to update its content.
3. Demographics:
Google Analytics is a free service offered by Google that helps webmasters to understand who visits their website.
What they do on the site, how long they stay, and where they come from. For instance, In a few clicks, we can install google analytics in WordPress.
The demographics section of google analytics provides information about your visitors including gender, age group, language preferences, and geographic location. This data can help you identify trends within your audience so you know what type of content will resonate with them.
Conclusion:
In conclusion, the google analytics plugin for WordPress is a free, easy-to-use tool to help you measure your success. Whether you want to know how many people are reading your blog. Or if they're clicking on the links in it. Google Analytics will provide that information and more. It's also simple enough for anyone with basic computer skills to install. In this article, you have learned how to install google analytics in wordpress. If you're looking for an inexpensive way to track visitors, this article has gotcha covered!