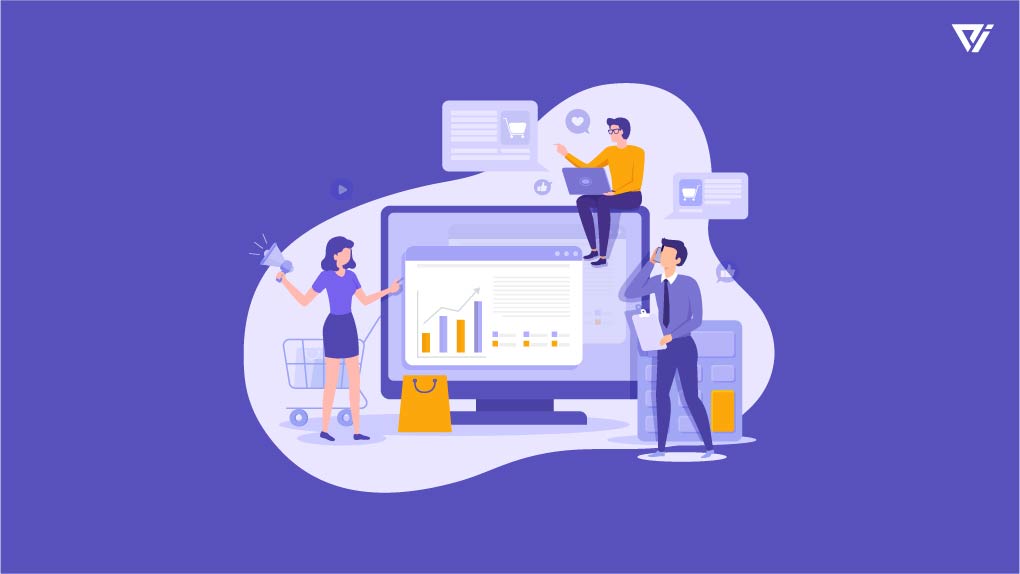 If you have a business website, you need to use a WordPress business theme to match your brand. Here are some tips to choose the right business theme for your site. Listed below are the Top 10 Business WordPress themes. You can also customize the theme to match your company's style. But how do you choose the right theme for your business? There are many different factors to consider, so be sure to choose one that suits your needs and brand.
Why You need a WordPress theme for your business website
If you're running a business, you'll want to make sure your website is optimized for SEO. SEO gives every business the power to be found in search engines. The higher your ranking, the more traffic you can expect to receive and convert to sales. WordPress themes for business are SEO-optimized, which means they have all of the necessary characteristics and functions to increase your website's web traffic.
While WordPress themes are easy to customize, many users will be turned off by the design. You need to take your target audience into consideration when choosing a theme. If your business website is cluttered with pop-ups, animations, or colors that are too vibrant, your visitors may have trouble finding your content and will move on to another website that has the same content. If that's the case, consider investing in a premium theme.
A WordPress theme will allow you to customize your business website to make it look the way you want it to. Make sure your theme offers the features you want and allows you to edit the code. That way, your website will look exactly as you want it to
Choose a business theme that reflects your brand
Choosing a theme for your business website can be tricky. You want something that reflects the content of your website. You also need to consider what your audience is looking for. For example, a news website may prioritize readability over other considerations. However, an e-commerce website might focus on a design with many columns. So, you need to take these factors into consideration when selecting a theme.
You should know that some WordPress themes lend themselves to branding better than others. For this reason, you should stay true to your brand identity and personality when choosing a theme. Choose a design with color and graphics that match your brand personality and identity. You can always change these elements later on to suit your needs. Using a template with these qualities can help your audience connect with your brand easily. If you want to attract more customers to your business website, you should choose a theme with SEO features that are compatible with Yoast SEO.
Your theme should be easy to customize. Choose one that matches your branding style and allows you to easily change its color palette. If possible, choose a theme with a video background. A video background is another common feature. Lastly, consider the layouts, fonts, and colors of the theme. Dark themes can make it hard to read, so choose a light theme for your business site.
Customize the theme to match your company's style
Theme customization allows you to change the look and feel of the app to match your company's style. You can change fonts, color schemes, and images and specify a unique Applicability, Order, Style, and Type. Once you choose a theme, it will replace the default one and override any custom themes you've created previously. If you have multiple themes set for your business website, you must clear them all before you apply a new one.
Top 10 Business themes WordPress
If you're in the market for a WordPress business theme, you've probably already considered the Circle Flip, Igloo, Simple Business, and Exhibit. But how do you choose between these options? Here are our top picks for your business website. You'll find some of the best features of these themes below. If you're still unsure, read on! We'll break down the best features of each of these themes, and give you some tips for making the best choice for your business.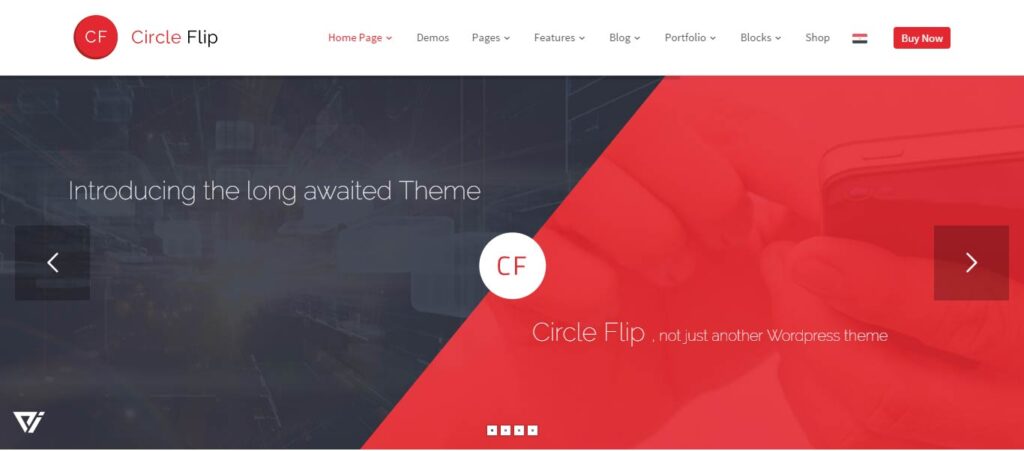 The Circle Flip WordPress Business theme is an attractive, visually optimized and highly customizable theme. Its custom animation and featured style on the homepage allow visitors to see what is on offer. The theme also has numerous customization options, including advanced mode, no coding, boxed layout, and drag and drop page builder. It is also SEO optimized, allowing you to customize it as you see fit.
The Circle Flip WordPress Business theme features a drag-and-drop content builder that doesn't require any coding knowledge. Its easy-to-use user interface lets you easily drag and drop elements to create a page. You can also edit a page in a popup window. A live search box makes it easy to find any element you want. The theme comes with two demos: a business theme and a blog theme.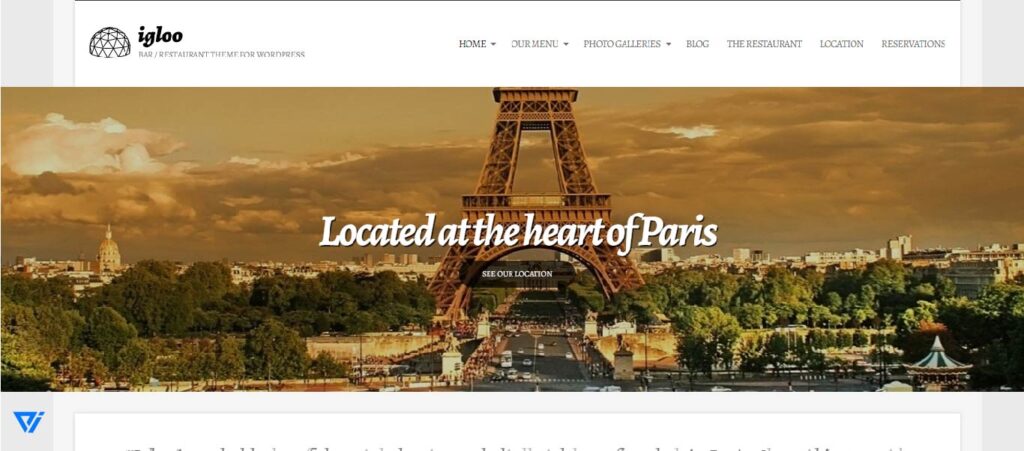 If you are planning to use WordPress to start a food business, Igloo is one of the top choices for your theme. This restaurant theme is well-documented and designed using HTML5 and CSS3 technologies. Its clean design speaks of elegance. The main page of this restaurant's WordPress theme features a separate blog section, photo galleries, testimonials, announcements, and more. There are also four homepage content types to choose from, a custom widget area, and a Divi Builder integration.
Igloo is multi-lingual and SEO-optimized. It comes with 26 pre-built demo websites, which are highly customizable. It also has a privacy policy and copyright info area. A footer section is available for footer information. This theme is multi-lingual and a free version is available. Igloo has a great price, too. It is one of the top 10 WordPress Business themes for a reason!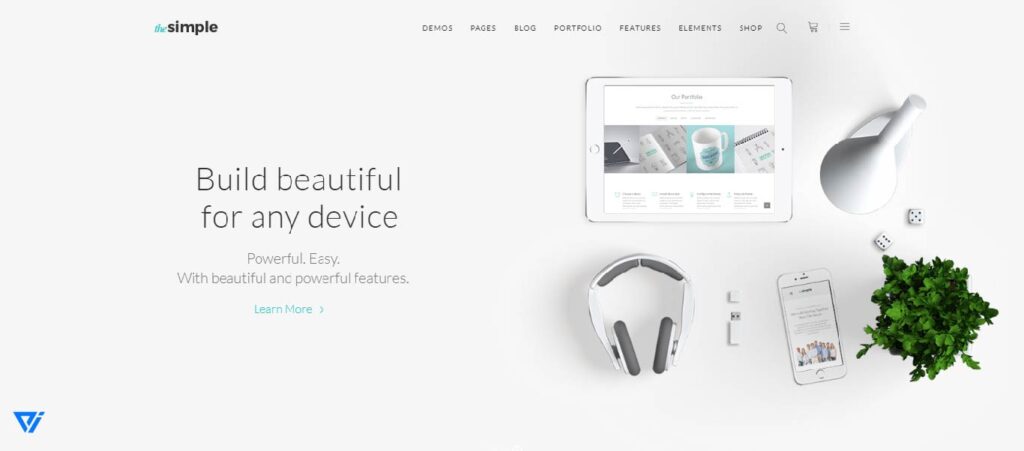 In today's world, a website is the core of every project. Even offline businesses require a website to share information. With the help of a website, information can be shared internationally in seconds, attracting more internet users and helping the business to sell goods and services. Choosing the best business WordPress theme is not a one-size-fits-all solution. There are many different features and options available, so you should make sure to choose the best one for your business.
Simple Business is an extremely popular WordPress theme. It is responsive and is easy to customize. It ships with several demos and comes with dozens of customizable layouts. It is ideal for small businesses and offers several advanced sections such as easy drag and drop widgets. Additionally, this theme includes a WooCommerce shop and is highly customizable. For those of you who prefer a more minimalist theme, there's also the Construction Landing Page theme, which is perfect for the construction industry.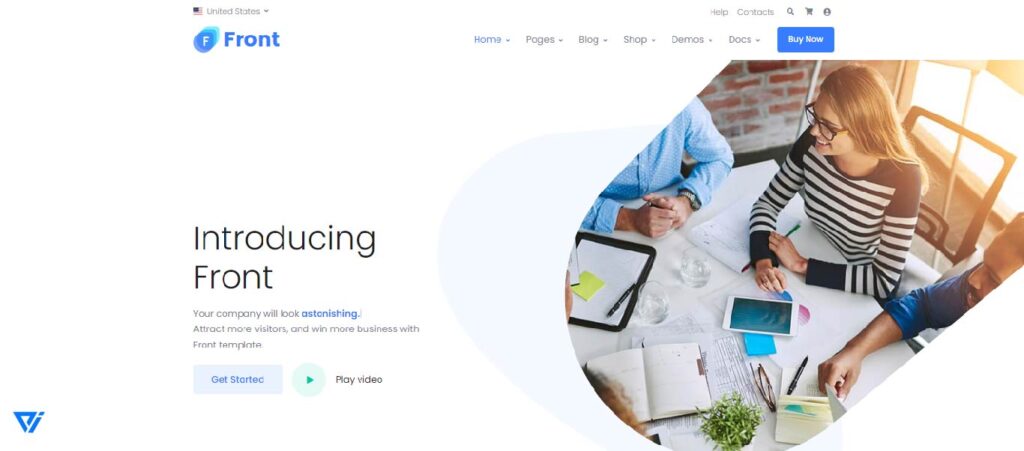 If you're looking for a modern business WordPress theme, you've come to the right place. This multipurpose theme offers many features that will suit any type of business website, including an extensive set of modern skins, WooCommerce, and extra content elements. The responsive design makes it easy to customize and adapt to any size audience. It also features an extensive library of custom widgets, including a slider, pricing tables, and forms.
Front is a versatile and highly customizable WordPress theme for galleries and museums. It includes custom-built social icons, share functions, and Google Maps support, and it has a clean SEO-friendly code. It's also great for museums and galleries of art and science. It also comes with extensive documentation and a live demo. Front is one of the top WordPress Business theme.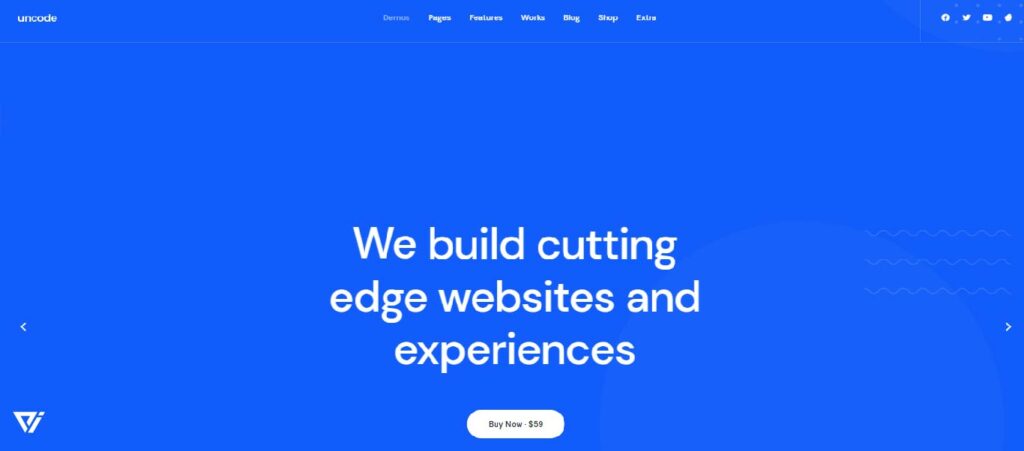 This multipurpose theme has won the hearts of designers, agencies, and non-technical users alike, thanks to its vibrant visuals and fast loading speed. Built on a modular Bootstrap design, Uncode is a versatile theme with social media compatibility. Its powerful features include an advanced typography option, a diverse color palette, and a powerful slider builder. It also comes with a unique header builder.
Avada is the best-selling WordPress theme of all time. Its advanced animation features engage and inspire your audience. Uncode is compatible with WooCommerce, the most popular shopping cart system. It is also highly customizable, with specific options for single product pages. Theme options panel lets you make any necessary changes without needing to know any coding. It also comes with a support forum for creating online business communities.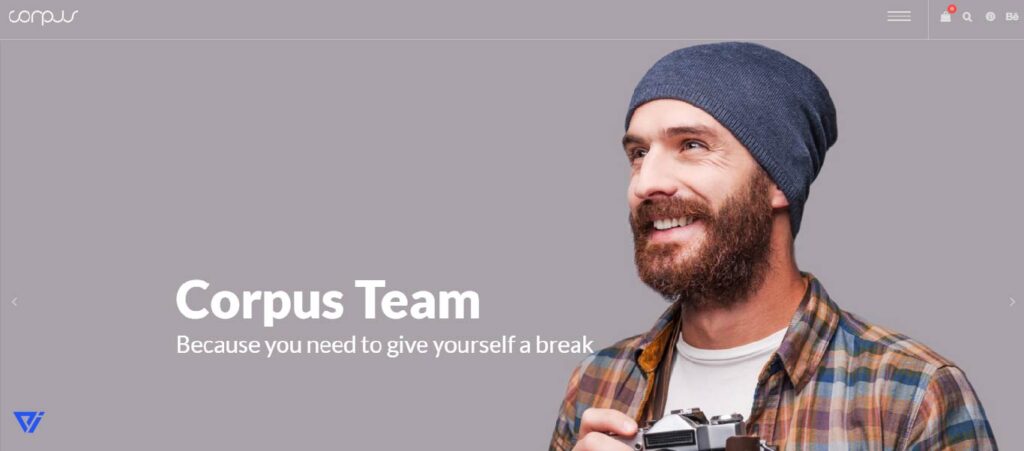 Whether you are creating a corporate site or a blogging site, a WordPress theme like Corpus is a great choice. It is lightweight and highly customizable. With its responsive design, it is perfect for a range of different websites. You can add custom menus and sidebars, create a slideshow, and more. Incorpus, you can customize the theme's appearance using its Theme Customizer. It can be downloaded from the link provided at the end of the article. Installing the theme is easy, and you can find it under the themes section of your WordPress admin interface.
The Corpus WordPress Business theme includes a powerful options panel that allows you to customize every aspect of the theme's design. Built on the Redux Framework, the options panel provides easy access to Corpus' core features. Every option is accompanied by a detailed description. You can even choose which options you want to use on each page. The options panel is easily accessible through the main WordPress navigation menu. There are more than 40 options to customize your site.
The ColorMag WordPress theme is highly customizable, making it easy for you to modify its features and customize its appearance. It has options to customize the header, footer, sidebar, and inner sections, including a breaking news option. The theme also comes with a custom color scheme and supports most of the popular page builders. It's a versatile theme that can be customized for almost any kind of website, whether you're creating a magazine site or running a business.
A free WordPress theme, ColorMag is a great choice for magazines and news organizations. This free theme is currently active on over 100,000 websites. Woostify is another great choice for eCommerce stores; it's completely focused on eCommerce. You'll love its clean and minimal design, and the numerous widgets and features it has to offer. And it has a modern design that is easy to customize.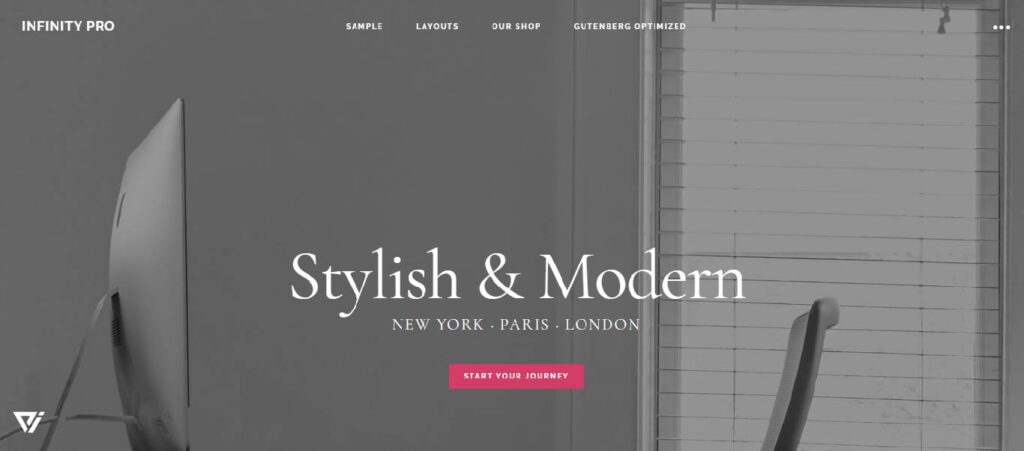 Infinity Pro is an extremely flexible and reliable WordPress theme that is specifically designed for business websites. Ultra includes a variety of custom widgets, a drag-and-drop page builder, and multiple content types and styles. Additionally, this theme is extremely easy to customize and includes several design skins and demo sites that you can use to create a real-life sample of your site.
Airi Pro is another premium WordPress business theme that includes most of the necessary features and an amazing design. Its design and features focus on showcasing products and streamlining transactions. This theme also offers full Elementor drag-and-drop plugin integration, Google Maps integration, and tons of customization options. It also has a modern typography that will suit just about any type of business, from restaurants to fitness studios.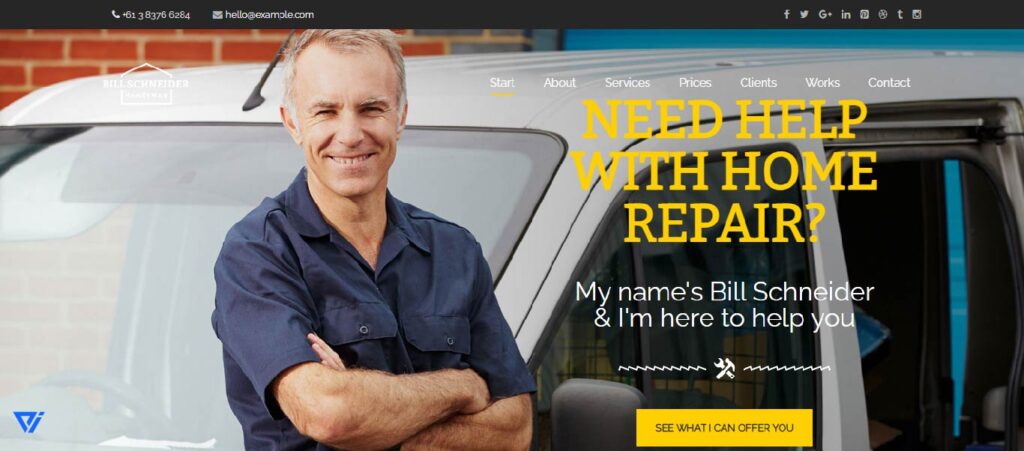 When it comes to WordPress business themes, 'You' is a top contender. This theme is ideal for people who want to build a website to showcase their services and products, while also having a modern look. It is fully customizable and has nine demo layouts to choose from. This theme is highly versatile and supports a range of plugins, including WPBakery Page Builder and Slider Revolution.
'You' is a highly versatile theme with an abundance of features that will help you create an impressive website. Its design and layout are striking, and it also has excellent SEO and performance. This theme has multiple sections and layouts, testimonials, CTAs, and four custom widgets. Its social-sharing capabilities make it easy to let your audience know about new products and services.
Tips for creating a successful business website
Before you choose a WordPress theme for your business website, it is important to understand your brand and know your audience. If your website is about a particular product or service, then you may want to consider choosing a design that highlights that product or service. However, don't go overboard when choosing the color and font of your website. Choose only two or three colors and make sure to select easy-to-read fonts. Include a Contact Us page with your business address, telephone number, email address, or contact form.
Customization options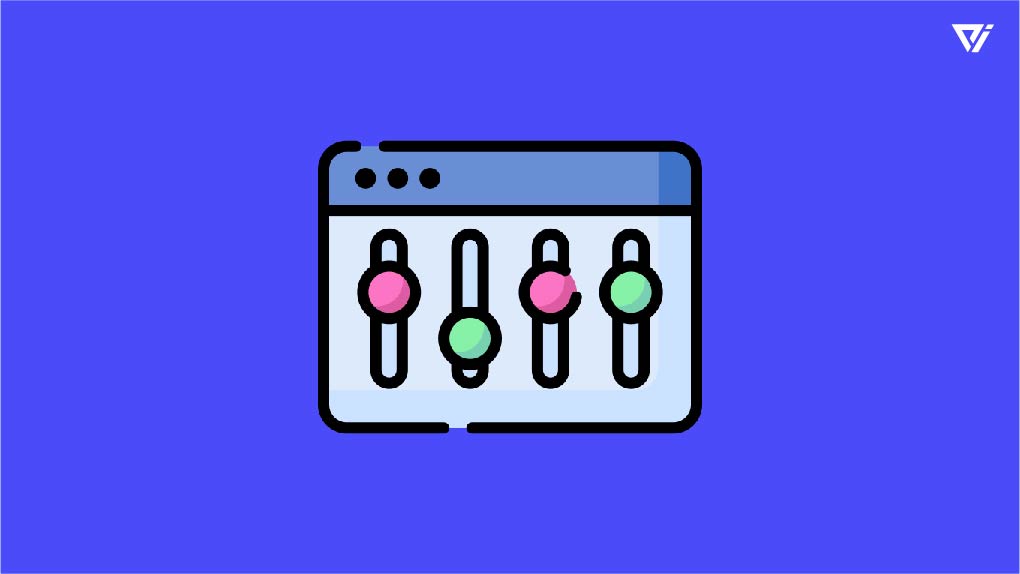 WordPress themes offer several customization options. You can choose a header menu, add images, videos, widgets, or change the layout of your website. You can also customize your website to make it mobile, tab, or desktop-friendly. Once you have made your changes, make sure you save them. Theme customization can also be done directly in the theme code. However, if you're not comfortable editing the theme code, you can use child themes.
Many WordPress themes come with extensive customization options. In addition to the Customizer, you can also use page builders and theme frameworks. While you can't customize every aspect of your website, you can tweak it to suit your business. To customize your site, simply navigate to the Customizer page, click on the "Theme Options" tab, and then choose your theme. You can then change the elements of your website to give it a unique look.
SEO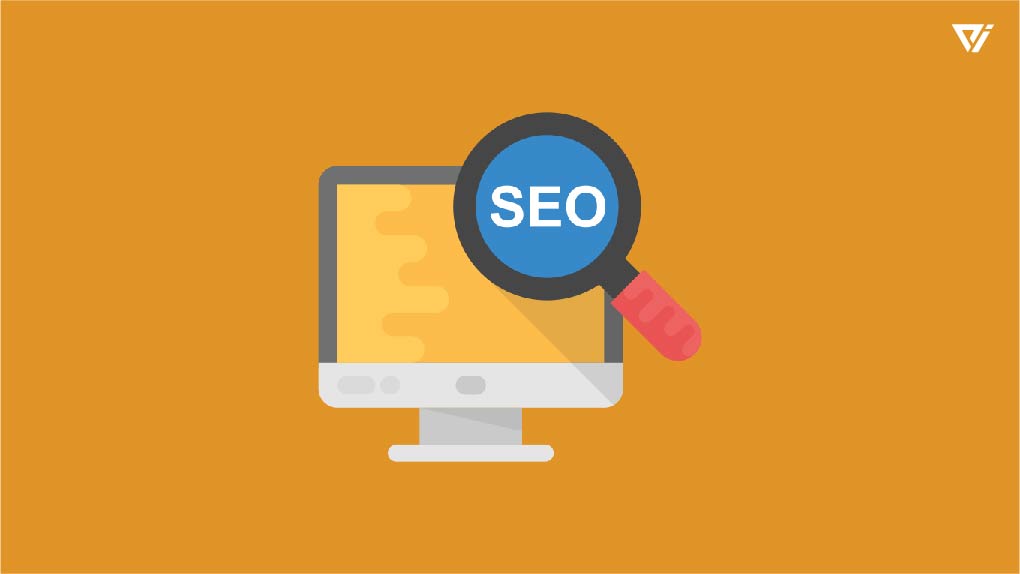 Search engine optimization is an essential component of a comprehensive internet marketing strategy. Without an effective search strategy, brands often fail to show up in search results. WordPress themes offer many SEO benefits that can help you implement a successful search strategy. Most small businesses use the WordPress Content Management System. WordPress makes SEO easy and manageable for business owners. There are several key SEO factors to consider when selecting a theme.
Use structured data when adding links to your site. Structured data helps Google understand your business and enables your website to be included in its brand knowledge panel, which can boost your search engine rankings. Make sure your website is using schema markup – this helps your website appear in competitor carousels and has zero errors. In addition, use descriptive tags to increase your site's readability. When using WordPress, make sure your link names contain keywords relevant to your business.
Call To Action Buttons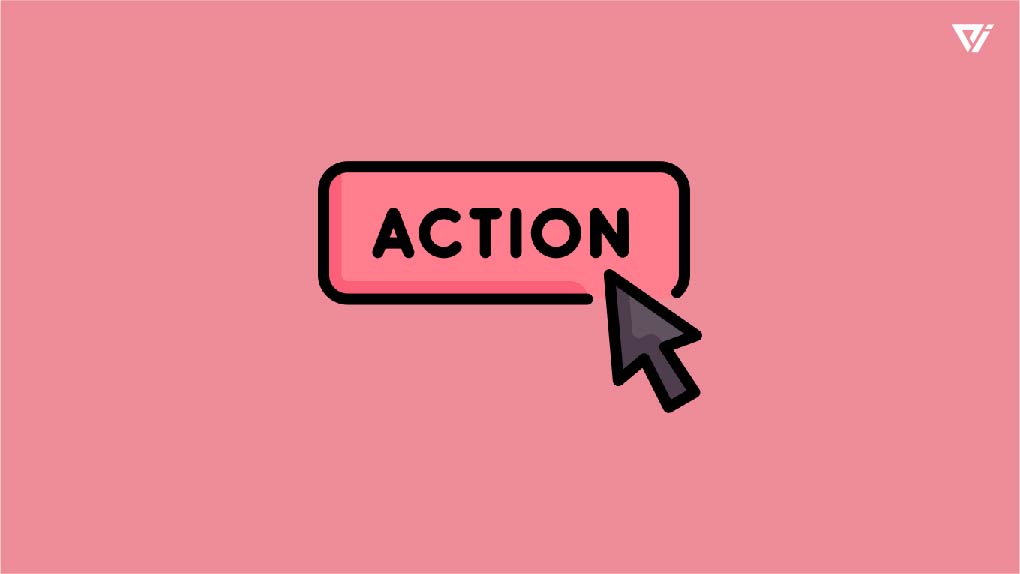 One of the most important aspects of your website is your call to action. It should be easy to spot and contrast with the background to get your visitors' attention. If it blends in, people may miss it. In order to distinguish call-to-action buttons from other elements, you can use a color contrast wheel. For instance, purple websites complement green CTA buttons while red websites complement yellow ones.
You can add call-to-action buttons on any page of your website. If you're using a WordPress theme, you can simply add a call-to-action button to a post or page. You can also format them with inline images. You can also use a plugin that has many call-to-action features. There's a plugin that makes it easy to add these call-to-action buttons.
Contact form module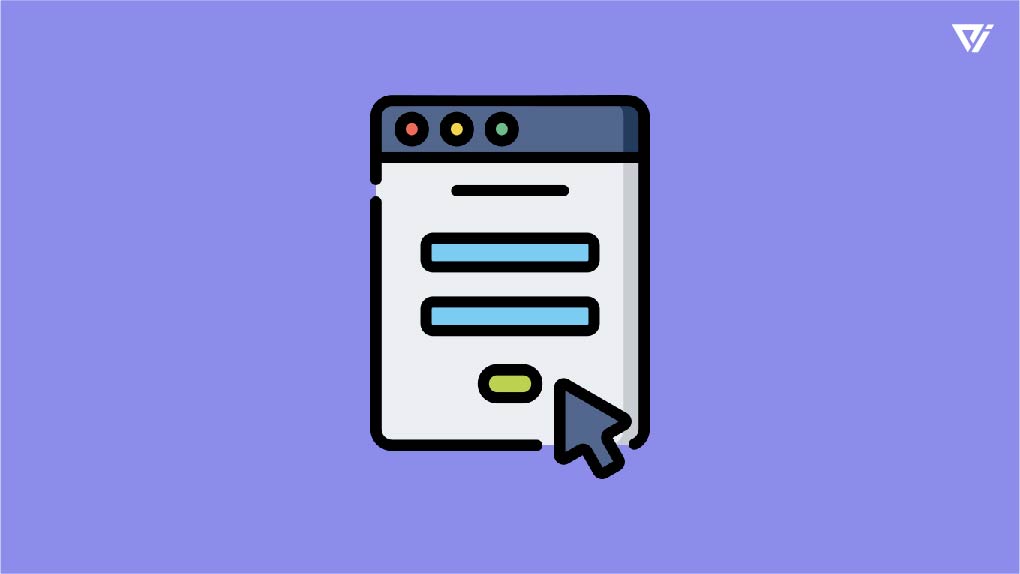 To create a contact form, go to the Builder Dashboard of your WordPress theme. There, you will see a sidebar menu and a blank block. You can then drag fields to the form or edit them to your liking. You can even create your own custom fields. Choose from Dropdown, Multiple Choice, and Single Choice fields. Once you have made the choices, you can preview the form.
The Contact form module is easy to install and use. It is easy to customize and works with any theme. The admin email is the default notification, but you can change the address if needed. There are also settings for allowing notifications to be sent to more than one email address. Separate the email addresses with commas. After a visitor submits the form, a reply email is sent to the user's email.
FAQ
How do I choose a WordPress theme for my business?
How do you decide which theme to choose? Do you have an idea of the features you need? … Do not choose the overly complicated themes. … Select an attractive theme. … Be mindful of colors! … Make the decision to buy premium themes. "… Avoid using themes with difficult text. ' Try the themes carefully.
Can I use free WordPress themes for my business?
There are plenty of free WordPress themes on the WordPress site. But it's often quite difficult to choose an ideal theme. Most business sites need themes with aesthetically pleasing features.