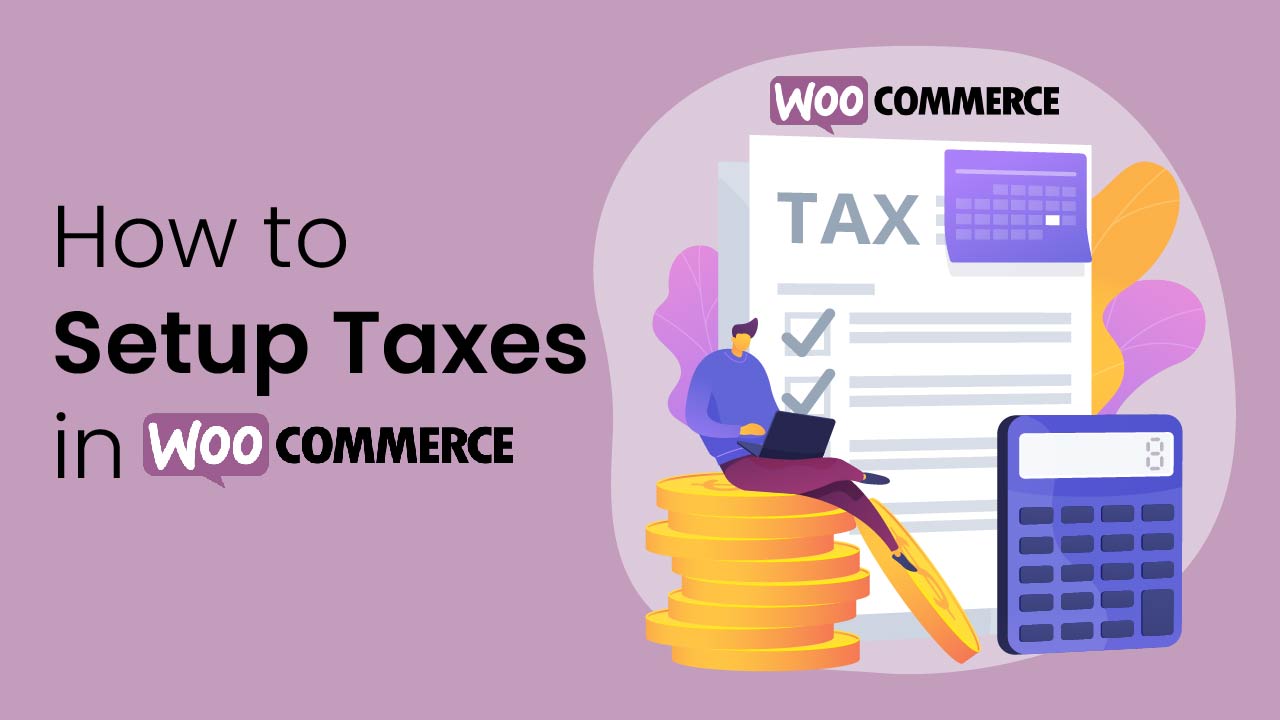 In this article, we'll explore how to set up taxes in WooCommerce. WooCommerce is a leading e-commerce platform that was built specifically for online stores and marketplaces.
To set up taxes, you'll need to create a tax rate, which is the same as a tax jurisdiction. For example, if you are an online store based in San Francisco, you will need to set up a tax for that location. Then, when your customers purchase an item, they'll see the total amount including sales tax at checkout.
Taxes are generally calculated by multiplying the net amount (the price of an item after discounts) by the tax rate percentage. Then, this amount is added to the subtotal before any other discounts are applied.
WooCommerce Account Setup
To set up a WooCommerce account, the first thing you need to do is sign up. You can sign in with your Google or Facebook account if they're already linked to an email address. If not, you'll need to enter an email address and a password.
Next, you'll need to authorize the store URL for it to work on your shop. You'll also need to choose a website name at this time. This is the name that will show up when consumers visit your site or when notifications happen from within the WooCommerce platform.
Set up taxes in WooCommerce | Settings
To start, head over to WooCommerce > Settings > General. You will see a section titled 'Rates'. This is where you would add your rates, which are the same as tax jurisdictions. For example, if you're based in San Francisco and want to add a rate for that location, add it here. Please note that if you add the tax jurisdiction of New Mexico but don't make any changes here or on the Tax settings tab, this will be the default tax jurisdiction for every product on your store.
Next, head over to WooCommerce > Settings > Tax > Tax settings tab. This is where you would adjust your default taxes (the percentage). You can also select whether or not to charge taxes for shipping by adjusting the Shipping rates.
Next, head over to WooCommerce > Products, find the product you wish to set up for taxes, and go to its Edit screen by clicking on 'Edit'. Scroll down until you see the Tax Class field (it should be located under the Meta section). Set this to "Taxable" if you would like to charge taxes for this product, or "Non-taxable" if you do not want to charge the customer any taxes.
Click on 'Save' and now your product is set up with a tax class of either taxable or non-taxable.
In some cases, you may want to charge a specific rate for shipping rather than tax or no tax. To do that, head over to WooCommerce > Settings > Shipping and set the rate you would like to charge.
Note: Most WooCommerce themes will have taxes already setup. If you are using a different theme, you'll need to set it up on your own.