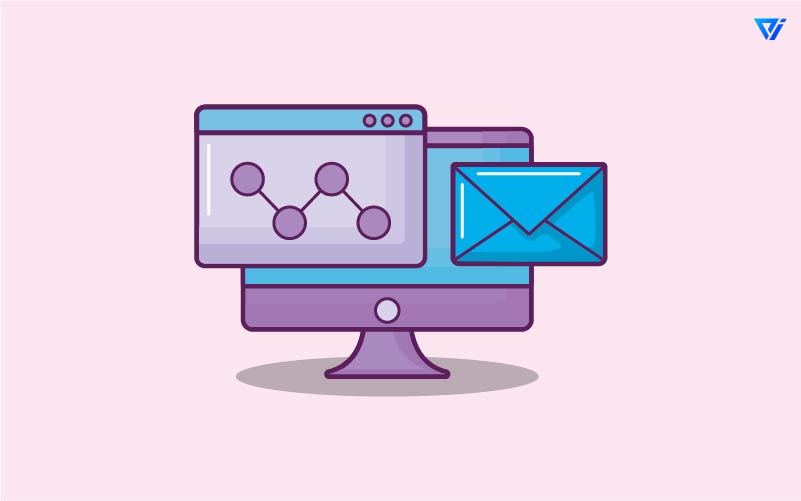 Create a Free Business Email, if you're like most people, your email address is the same as your name. If this applies to you, then it's time for an upgrade! You can get a free business email address that will help grow your brand. And make it easier to remember who you are. But how do I get one? Read on for everything you need to know about creating a professional-looking business email account in just minutes.
Do I Need an Email Address for My Business?
An email address is essential for any business that wants to keep in touch with its customers or partners. Schedule appointments, share ideas and information, set up meetings, get receipts on purchases made online, use social media—and more!
Email is a powerful communications tool. Without it, your business would be handicapped when dealing with customers or partners.
You could send messages with your contact details via snail mail. If you can afford to pay for paper, envelopes, stamps, and mailing services. But people are used to emailing these days. It's quick, it's easy, there are no stamps to buy or envelopes to folding!
So why not make the switch and use an email address that reflects your business identity? You could even create a business domain name too.
What Is a Business Email Address?
A Business Email Address is an email address that allows you to do business online. Business Email addresses can be used for multiple purposes such as:
Sending and receiving emails from customers/suppliers/partners etc.
Providing your email on websites and blogs to promote your Business, Product or Service.
How To Create a Business Email Address:
If you're looking to create a Business email, then we've got some great ideas for you. You can do all that and more with Google's new Business Accounts service along with their Gmail Business product.
Business Accounts allows you to get your own custom business email (such as [email protected]) which uses the power of Google Apps and Gmail. Business Accounts allows you to:
Create Business email accounts for free using your custom domain (get a professional Business Email address such as [email protected]).
Unlimited Business Emails under your custom domain (e.g: [email protected]).
Customize your Business email with your own email signature (e.g: Name | Your Company Name).
Includes 15GB of Google Drive storage space for 2 years.
Business Calendar that connects with Google Calendar to manage all your important events in one place.
How Do I Create a Free Business Email?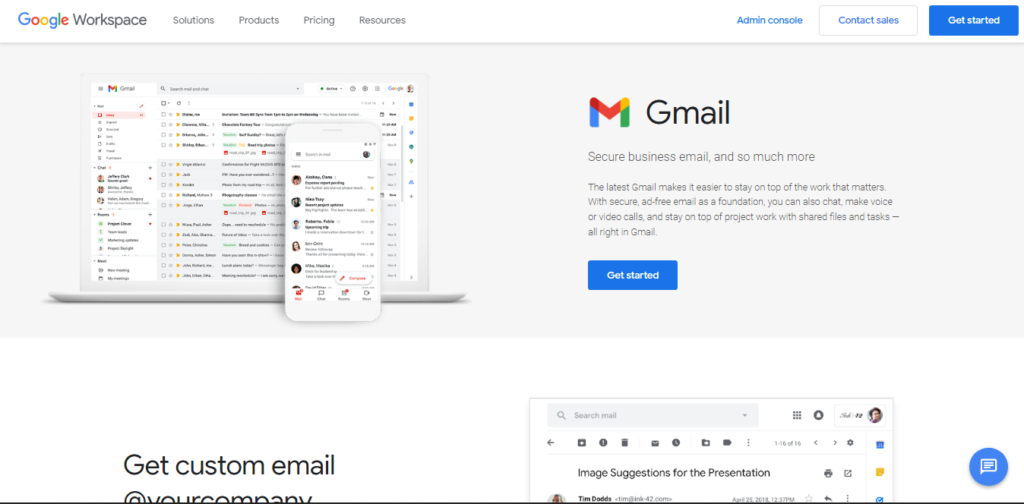 The process is incredibly easy, but there are a few things you need to do before creating your Business Email Address:
1. You will need to have a Google Account, which means that if you do not currently have one then create it here. This account can be used in conjunction with all your other Google services such as Gmail and YouTube etc. and is the main login detail for Google Apps.
2. You will need to have a domain name that you can purchase from any one of many providers including Google's own Domain Name Registrar. If you just want to try Business Accounts, then they also have an option where you can create your email address using your existing domain name.
3. Once you have created this account, then simply go to Google's Business Email page and sign in with your Google Account. This page will show you the different options that are available to you, such as getting a free personalized email address or creating Office 365-like aliases for your email (e.g: [email protected]) which is great for sharing emails between multiple people without making it obvious.
Its Time to Verify:
4. You will be asked to verify your email which can be done through a small addition to your domain name. There is a brief explanation on the page, but if you want more information then check out Google's help file.
5. Once you have completed this step, then it's time to customize your Business Email Address. You can do this by entering in your email signature, contact information, etc.
6. Finally, you will need to verify your mobile phone so that you can receive verification codes when needed. This is necessary for extra security measures to ensure no one else has access to your business email address.
7. Congratulations! You have now created a free custom email address that uses Google Apps. What are you waiting for? Get out there and start promoting your business!
Create a Business Email Address With Bluehost:
Creating a free business email address with Bluehost is a simple process that can be completed in just a few minutes. To get started, go to Bluehost's website and click on the "Create Your Free Account" button.
Next, enter your name, contact information, and business information. Be sure to select "I want a free domain name" and then enter the domain name you would like to use for your email address.
Finally, review the terms of service and privacy policy and then click on the "Create Your Account" button. You will then be redirected to your account dashboard where you can start setting up your email address.
In order to create your email address, you will need to click on the "Free Business Hosting" button in the top navigation.
On this page, scroll down until you see a section with a green checkmark next to it with the heading of "Check Domain Availability". In this section, enter the domain name that you would like to use for your email address and click on the "Check Domain" button. Once you do this, you will be redirected to a page that confirms that the domain name is available.
Creating your Free Email Address (Continue):
On this same page, scroll down until you see a section with a blue checkmark next to it with the heading of "Create Your Free Email Address". In this section, you will want to click on the "Create a free email address" button. You will then be redirected to a page where you can create your business email address.
First, enter your personal information and select which type of login you would like to use for your email account. Then, enter the name that you would like your email address to have. Finally, enter a business name and an additional alias if needed.
After doing this, you will be redirected to a page where you can see the information for your new email address. Here, make sure that the email address is correct, and then click on the "Next" button in order to finalize its creation.
Next, you will be redirected to your account dashboard where you can click on the "Manage" button next to your email address in order to continue setting up your new business email account with Bluehost. You may also want to configure SPF and DKIM records so that messages sent through your email are not filtered as spam.
In order to configure these, you will need to create a CNAME record for each with the following information:
CNAME Record Type: Select "Type A" from the dropdown. Hostname: Enter "@" in the field. Points To: After entering "@", enter your server IP address in parentheses using this format: (server_ip). Points To: After entering your server IP address, enter a period.
Once you have entered the information above, click on the "Update DNS" button to save your changes. You can now start sending and receiving email messages with your new business email account!