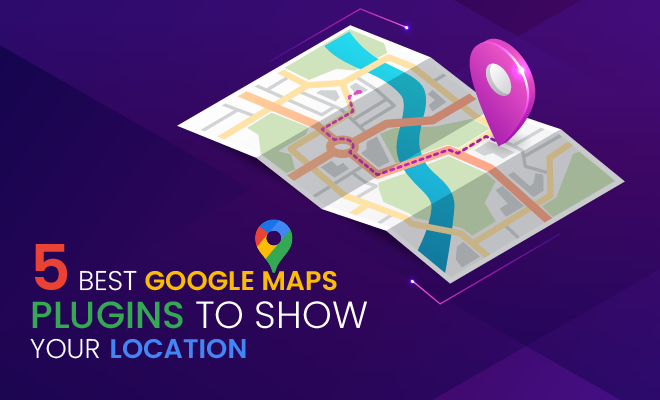 An article about how there are plenty of Best 5 Google Map plugins for WordPress that allow you to show your location on a map. These plugins will create a Google map and add your location with the click of a button. In other words, it's important to have this feature. If you are sharing travel advice or writing food reviews so that people know where you are talking about.
Best 5 Google Map Plugins for WordPress
MapPress Maps
Maps Widget for Google Maps

Easy Google Maps Field (+) Plugin

Google Maps Locator
Best WP Google Maps

MapPress is a different free, fast, and simple tool to add Google Maps to a WordPress website. The maps appear simple but they look professional. It's ideal for websites that need an easy-to-use Google Maps solution without the complexity of a feature-rich alternative.
MapPress allows users to place maps using a short code, widget, or Gutenberg block and also customize basic map settings such as address and zoom. As a bonus feature, it allows you to put multiple maps on your website and add several markers on each map, which are specified by addresses or even coordinates.

If you're looking to show the map within the WordPress widget, you can try Maps Widget to display Google Maps. As the name suggests the free plugin will display a map that can be displayed within any of the widget areas of your theme. For instance, the map initially appears as a thumbnail image within the widget area. the moment a user clicks the thumbnail it will open an expanded map inside the form of a lightbox.
Another plugin that makes it easy to add your location to any site without having to know HTML code is "Easy Google Maps Field (+)." This plugin will show a Google map in the form of a field so that it's easy for anyone to add their location to your site. Anywhere you have text on your website, you can easily add your location with this plugin.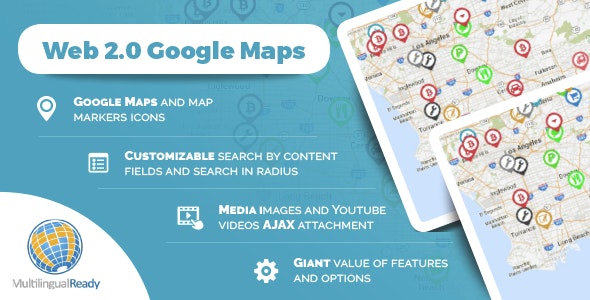 If you are looking for a plugin that allows you to use your Google map anywhere on your site, then "Google Maps Locator" is the right option for you.
Google Maps Locator plugin to create customized Google Maps with high quality markers, as well as additional tools. Frontend submission form lets users upload listings and markers on the frontend of WordPress website. Search form categorizes markers and listings based on categories as well as content fields, locations and. Draw Area feature is the ideal tool for searching areas that are accurately depicted.

Similarly, Another plugin that will allow you to create maps from your posts is "WP Google Maps" With this plugin, you will be able to take all the locations from your articles and turn them into a map or choose where on a map should be your location. This plugin is perfect for travel bloggers who are looking to show their readers what they saw or where they stayed.
Conclusion:
At the end, Google Maps are an easy way to show your location in WordPress. If you have a map on your site, it can be used as a navigational tool for visitors who want to find out where you are located or get directions from their current location. However, there are plenty of Google Map plugins that will help you create interactive maps with just one click and these 5 should give you some ideas about what's possible.